Retiring on the Oregon Coast
No one can argue the all-consuming beauty of the Oregon Coast with its miles of velvety soft beaches and rugged, dramatic cliffs. Whether the mild summers speak to you, or the excitement of watching a winter storm from beside a fireplace; the coast beckons to most.
It is a full time home to a fortunate few, comprised of individuals, families and retirees: The majority lying in the latter. Home to several Active Adult Lifestyle communities, retirees find loads to do, plenty of peers, beautiful NW Contemporary architecture and epic sunsets.
So how does one choose which coastal town is right for them? To help you decide we've assembled a list of 5 common location priorities and the coastal communities that they best resonate with.
1. Cultural & Social Activities
Finding a community that provides the right culture of recreation is an important consideration when choosing where to live. Particularly for retirees who are relocating for pleasure as opposed to those who do so for careers. With plenty of time to spend, it's important to choose an area that has plenty to offer that time. From bird watching with the Audubon Society, kite festivals, culinary cook-offs and surfing events, to intellectual meeting groups, walking and reading clubs. Not to mention the performing arts theater, numerous art galleries, glass blowing studios and casinos. Lincoln City holds a whole spectrum of exciting activities, clubs and venues to explore.
As for those who seek scenic solitude, nature and privacy we recommend the ever-sought location of Cascade Head Ranch. With a focus on art, conservation, preservation and privacy, Cascade Head Ranch is one of the best kept secrets around. This community is home to some of the most beautiful trails and meadows of wild flowers overlooking the spectacular Pacific Ocean that we know of.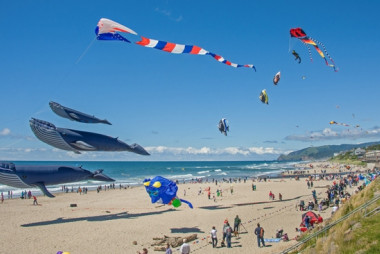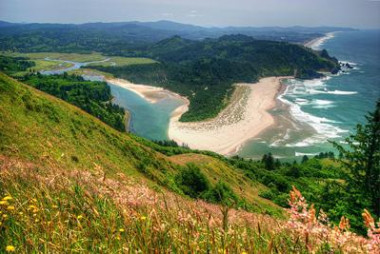 2. Medical Facilities
With brand new facilities in both Lincoln City and Newport, as of 2020 residents no longer have to feel they need to commute to larger cities for care. These locations now offer the most current technologies as well as quality care.
3. Big Box Stores
If having access to big box stores is something you find important, you might consider Newport over some of the smaller coastal towns with fewer options. Newport offers a Walmart, Fred Meyer and Safeway for those preferring these one-stop-shops. However, now that online shopping is becoming the norm and businesses like Amazon are making day-of and next-day delivery so accessible and affordable, having less big shops than a bustling metropolis is much less of a sacrifice.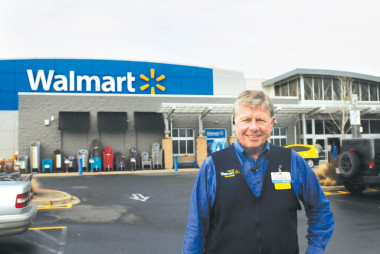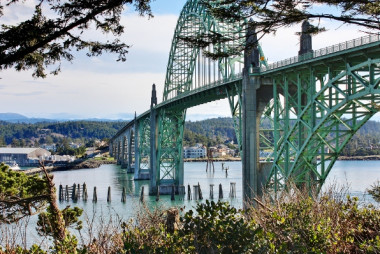 4. Climate
The Oregon coast is generally considered to have a pleasingly mild climate. However, there can be felt a big difference living ocean front versus lake or river front. Being directly on the coastline offers incredible views and sunsets but also imposes a windchill which can be considered quite biting. Whereas, not more than a mile inland along Devils Lake or one of the many rivers, the temperature is always 5 - 10 degrees warmer and most of the major wind impact is blocked. Plus, lake and riverside living also offers plenty of water activities!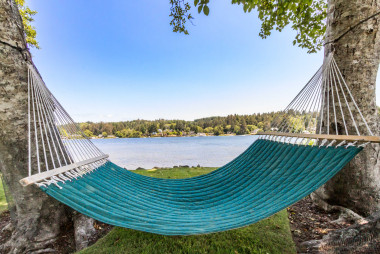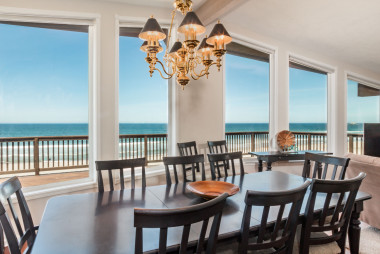 5. Affordability
Home prices on the coast can vary dramatically based on the basics, such as size, design, age, quality and condition of construction. But one aspect can really make a difference in price; LOCATION, LOCATION, LOCATION. It is a general rule that waterfront prices require substantially greater financial resources than properties offering just a water view. Even more affordable are those that don't claim a specific primary view, yet often have easy access to the beaches, lake and river activities. Plus, the town amenities are just moments away!
Interested in more coastal options?
Speak with one of our experienced brokers to find the property that's right for you.
Contact Us