Top 4 Real Estate Trends To Watch In 2019
Aloha 2019, where you're likely to hear, "Let the old year end and the New Year begin with the warmest of aspirations, Happy New Year". With that being said, it's a time to look ahead, form new ideas, make new goals, & achieve prosperity.
If those goals entail buying your own Oregon Coast home, be on the lookout for today's changing market. Identifying the housing markets' leading indicators is the key to predicting future price movements.
Take a look at what the forecast for 2019 might hold for buyers and sellers on the Oregon Coast as well as the rest of the country.
1. More Inventory On The Coastal Market in Oregon
As the years pass we are always keeping a close eye on Oregon Coast Real Estate. 2017 & 2018 saw large declines in inventory which in turn resulted in fewer days on the market along with increases in prices and sales which was for sellers. In fact, nationally last winter in the United States inventory hit its lowest level, but this year it finally began to recover. We expect inventory growth to continue into the next year.
While this is great news for buyers, sellers are faced with a humbling reality.
As more inventory enters the market, sellers now have to think more about their competition. It's not going to be as easy as it has been in recent years.
As inventory growth is expected to be low, not the same thing can be said for the more expensive markets. These markets typically have strong economies and most of the expected growth will be directly from luxury home listings.
The areas that are predicted to experience the biggest increase in high-end inventory is in the metro areas of Boston, Nashville, Worchester, and Seattle. All of these metro markets and the surrounding towns could potentially see double-digit gains in 2019.
2. Tough Buyer's Market
It's been a seller's market for the past few years. Have we seen a shift that may change to the buyers' favor?

On one side of the coin, home buyer's life will be easier as they have a plethora of options. On the flip side, the future for home buyers is concerning as mortgage rates continue to increase. In addition to mortgage rates, we will see home prices climb and affordability will continue to be a touchy topic for buyers moving into 2019.
Mortgage rates are currently at 5% and are expected to reach 5.5% in 2019. Household incomes are only growing at a rate of 3%. The monthly average mortgage payment on a typical home is expected to be 8% higher next year. A very scary stat for new homeowners, who tend to borrow the heaviest and have no equity to put down
3. Millennials or 2nd Home Buyers
Who do you think is the biggest generation group for home buyers nationally? - Yup, you guessed it, Millennials account for nearly 45% ( compared with 37% Gen X and 17% for baby boomers). This leading generation of home buyers is going to have to be more price-conscious than any generation before. Mainly because they are carrying massive student debt and want the ability to indulge in life experiences such as traveling.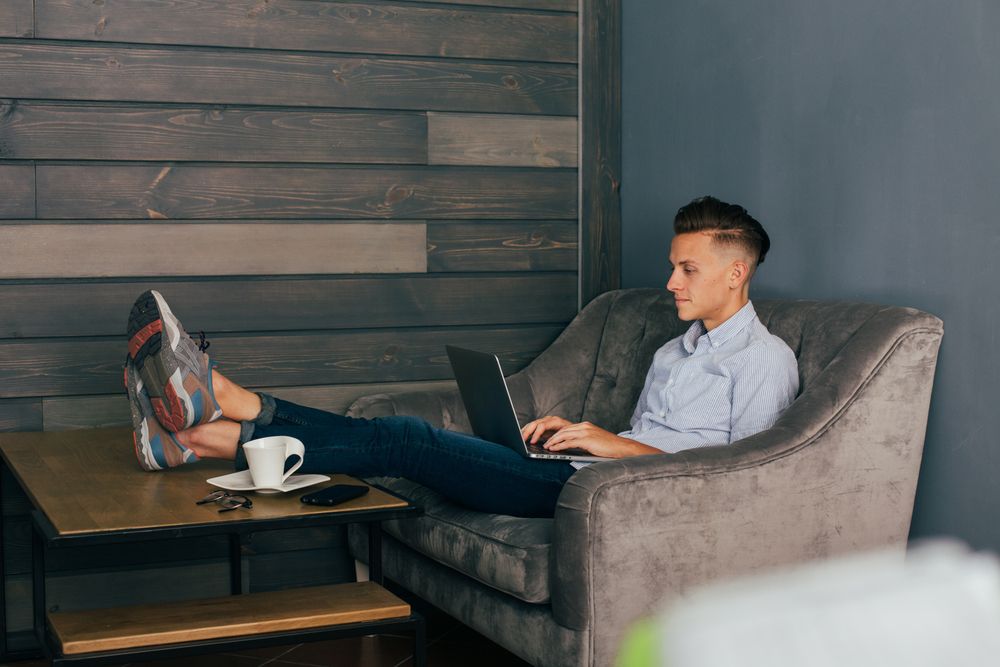 This leading generation of home buyers is going to have to be more price-conscious than any generation before. Mainly due to the fact that they are carrying massive student debt and want the ability to indulge in life experiences such as traveling. Money that should be put aside for a down payment or mortgage payments.
Millennials choose experiences over material possessions and they need to maintain a certain lifestyle. But they still see the value on owning their home.
The Central Oregon Coast does not get the heavy influx of millennials compared to the more urban areas such as Portland, Ashland or Bend, Oregon. Instead, many of the buyers are looking at the coast as a place to either retire or have a vacation home. Thus, coast property is more of a want versus a need. Fortunately, with our temperate climate, gorgeous coastline and relatively inexpensive housing prices on beach homes versus other coastal areas we remain an attractive area to invest in.
4. Uncertainty In The New Tax Law
At last year's forecast, the tax code was still being battled around Congress. The talks were believed to discourage home buying but nobody really knew it would impact the real-estate market.
Well here we are... still uncertain. Most taxpayers will be filling under the new law in April 2019. Some people may have the luxury to have a tax adviser to discuss the ramifications on what to expect, but for many, the information will come in the form of a larger tax bill - or if you're lucky a hefty refund.
Renters are the most likely to have lower tax bills and won't be pressured to buy while affordability is up in limbo.
Those who currently own a house or want luxury market homes are going to pay a lot more with the new tax plan. Sellers of pricier homes are also going to take a hit as buyers are expecting bigger tax bills and aren't as willing to meet demands to pay a lot more for a high list price.
As a result of the new tax law, we expect mortgages to take the biggest hit since people are less willing to take out large mortgages. Mortgage bankers have the most to lose.
On the Central Oregon Coast we still see a lot of cash buyers who are not affected by higher interest rates but often in return expect and negotiate for a "cash price" on a property. Nonetheless, the majority of buyers will need to take out a loan to buy their dream beach home.
- Danielle Hale, realtor.com's chief economist
How the home buying process should be.
Why not sell your home with smarter marketing.